The Best Baton Rouge Christmas Party Location
Oct 6, 2017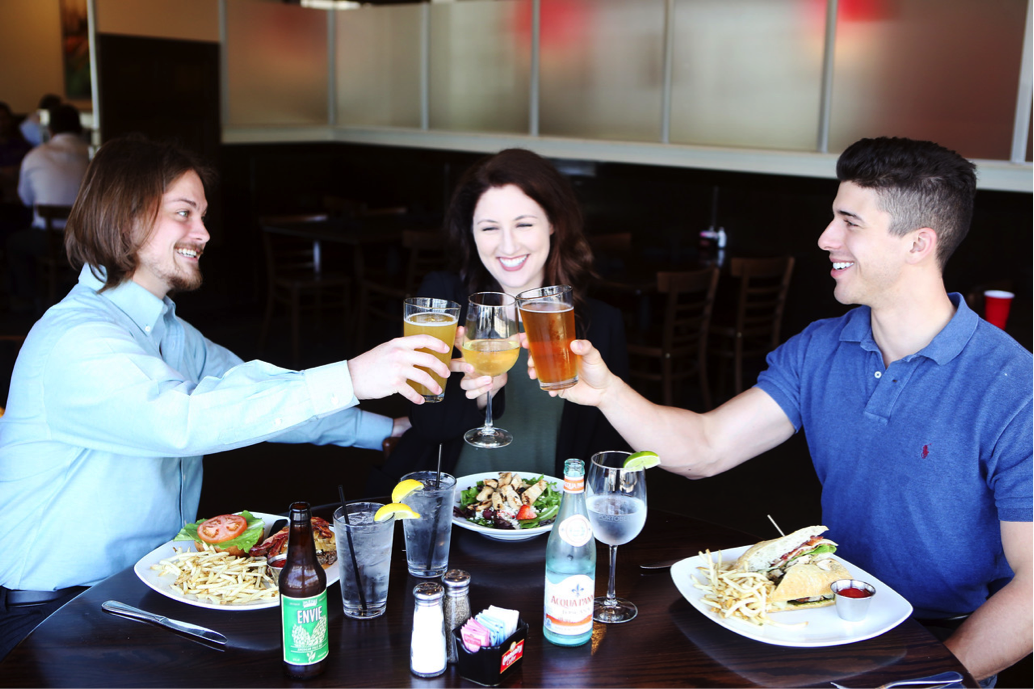 Happy Fall, y'all! While we may not yet be experiencing a dip in temperatures, it's already time to start thinking about the holidays. And no, we don't mean Halloween and Thanksgiving, but Christmas! Every year, Baton Rouge and Plaquemine businesses and organizations host Christmas parties for their employees and members. And what better Christmas party location than your favorite Italian comfort food location - Portobello's?!
Host a Christmas Party at Your Favorite Portobello's Location
At both our George O'Neal and Bocage Baton Rouge restaurants, we have private dining rooms that provide the perfect atmosphere for your Christmas party. Whether you want to host a Christmas brunch, lunch or dinner, we've got the banquet menus to keep your guests satisfied with our delicious Italian comfort food!
Bring Portobello's To Your Office
In addition to providing our guests with private dining options, we also offer the perfect Plaquemine and Baton Rouge catering menu if you choose to host your Christmas party in your own office, or at a member's home. With menu entree options like Pasta Jambalaya, Meatballs and Spaghetti and Shrimp and Crab Alfredo, we've got the dishes that are certain to please your Baton Rouge area Christmas party guests!
Enjoy the Quality Food You Expect at Our Sister Restaurant - P-Beau's
If you want to wow your guests with the quality of service and food that they've come to expect from Portobello's, but want to offer a menu besides Italian, then why not host your Christmas party at our sister restaurant, P-Beau's. Located in Denham Springs of I-12 near Bass Pro, P-Beau's offers a modern, private test kitchen that is an ideal spot for your Christmas Party. Also offering brunch, lunch and dinner menus, P-Beau's has got the perfect food for your holiday party celebration, regardless of which day of the week you decide to party!
Call Us Today to Book Your Christmas Party
Believe it or not, NOW is the time to book your Christmas party, especially if you want to host it in one of our private dining rooms, which fill up over the holiday season. To get your party started, contact your favorite Portobello's location today!