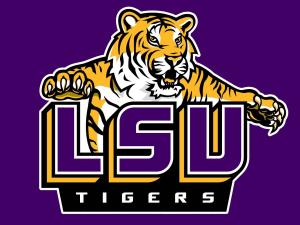 Let Us Cater Your LSU Football Party!
Aug 29, 2017
After a long wait, the LSU football season is about to begin! If you aren't able to make it to a home or away game, but you want to plan a LSU football viewing party for you and your Baton Rouge friends, you'll want to make sure that you have a great spread for your guests. What better way to cater your LSU football party than by having your favorite Italian comfort food from Portobello's Grill?
Start Your Party off Right
Our Plaquemine and two Baton Rouge locations offer an incredible
Italian food catering menu
, which is sure to satisfy every guest at your LSU get-together. For starters, try one of our delicious appetizers, including our Spinach and Artichoke Dip, Stuffed Mushrooms, Toasted Ravioli or Ciabatta Bread.
Choices for Everyone
The weather may not be cold yet, but it's never too warm for some Baton Rouge gumbo. Serve your Bayou Bengals fans our special take on this Louisiana favorite, or choose our soup of the day. And for your health-conscious friends wanting to eat something on the lighter side, choose from our Jag's Salad, Chicken Chop Salad, Caesar Salad or Napa Chopped Salad with chicken. Talk about delicious!
Finger foods are great for LSU football game parties, and there's no better All-American finger food than a sandwich. On our Baton Rouge and Plaquemine catering menus, we offer a Grilled Chicken Focaccia Sandwich that is sure to make your guests going for seconds...or thirds!
Make it a Dinner Party
If you'd like to turn your Baton Rouge LSU football game party into a full on catered dinner party, we have several entrees for you to choose from, including:
Pasta Jambalaya
Meatballs and Spaghetti
Shrimp and Crab Alfreda
Chicken Bianco
Chicken Parmigiana
Eggplant Parmigiana
Fire Grilled Chicken with Italian style Broccoli
Chopped Steak with Au Gratin Potatoes
Fire Grilled Pork Chops with Au Gratin Potatoes
Galricqued Shrimp with Au Gratin Potatoes
Grilled Chicken Marsala with Au Gratin Potatoes
Save the Best for Last
No LSU football party is complete without dessert! On our Italian catering menu, we offer White Chocolate Bananas Fosters Bread Pudding. If you haven't tried this delectable dessert in one of our Baton Rouge area restaurants yet, trust us, you're in for a special treat when you finally dive into it!
We Only Need a 24 Hour Notice
We know that Baton Rouge Tiger fans are busy, and that planning a football party can be a cumbersome task. But, we do all the catering work for you, and we only need a 24 hours notice to cater your event. So, what are you waiting for?
Contact us
today to get your LSU football party started.