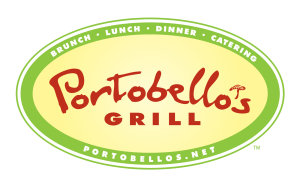 Join our Email List for Amazing Portobello's Grill Offers
Jun 14, 2017
At Portobello's Grill locations in Baton Rouge and Plaquemine, we're all about serving you a delicious meal, offering an incredible experience and building relationships with our guests. While as a beloved Red Stick restaurant we love to show you our delectable menu and drink options on social media everyday, true Portobello's Grill lovers
sign up
for our email list to receive certain special offers that we don't share
anywhere
else!
Here's a sampling of the benefits that Baton Rouge foodies receive when they sign up for our email list:
A one time special thank you email, with an offer for one free entree with the purchase of another entree.
A birthday celebration email, offering you one free entree with a party of four AND a $10 gift card to enjoy your big day.
A unique offer redeemable once a year to commemorate the date you signed up for our email list with 20% off your meal.
Monthly email offerings about specials that we offer throughout the year, such as our current ½ price off all beer and appetizers special taking place this Saturday, June 17th to help you cheer for the LSU Tigers for Game 1 of the College World Series.
When you join our email list, we promise that we'll never share or sell your information to a third party, and we won't spam you. We'll only give you the inside scoop on deals to redeem at your favorite Portobello's restaurant, or our spinoff location in Greater Baton Rouge, P-Beau's! What are you waiting for? Sign up now, and we can't wait to see you and serve you!